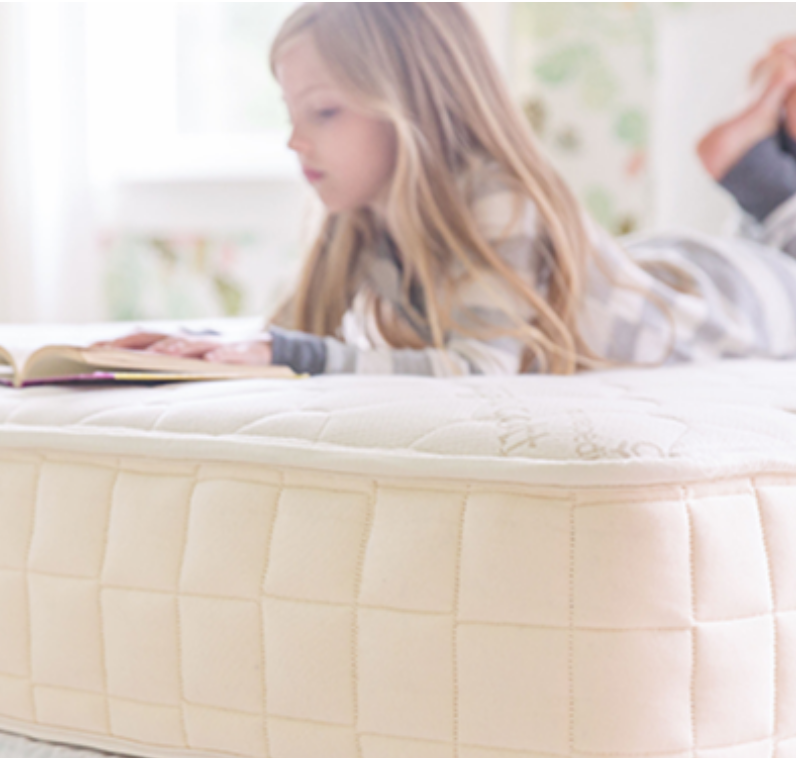 Spotlight on Naturepedic
You spend one-third of your entire life in bed, asleep, so a good mattress is important. In addition to being comfortable, your mattress needs to be safe to sleep on. Since 2003, Naturepedic has been on a mission to deliver a mattress that can provide you with a safer, healthier sleep all while keeping you comfortable. They have 3 main pillars: 
A commitment to being organic

The elimination of harmful chemicals

The idea that our environment needs to be protected…
Naturepedic is on a mission to provide truly, healthy mattresses and bedding. With products spanning from crib mattresses to luxury adult branding, there's something for everyone. 
First up in Naturepedic's product line are their baby mattresses. Babies and toddlers spend roughly half of every day sleeping or playing on their crib mattress, so it is important for this mattress to be safe, healthy and comfortable. Naturepedic accomplishes this by removing chemicals like flame retardants, adhesives, vinyl, polyurethane foam, perfluorinated compounds, and other potentially harmful chemicals. Instead, they are replaced with healthier options that mitigate the risk.
Moving up to their child product line, Naturepedic takes the same approach. There is growing concern in the child healthcare community that potential harmful chemicals are contributing to the growing rate of childhood disorders. Just like with their baby products, Naturepedic aims to combat this chemical threat by simply removing and replacing these harmful chemicals with safer options.
Naturepedic takes the same approach to adult mattresses as they do with their baby and child mattresses. Find the potentially harmful chemicals, remove them, and replace them with healthier products. In doing this, they are able to create luxurious, comfortable, and safe mattresses to help you get a great nights' sleep.
These great product lines come backed up by certifications and guarantees to ensure you get the best product possible. Certified to the Global Organic Textile Standard and third-party verified against toxic emissions and toxicity, any Naturepedic product is guaranteed to be good for you. Despite removing harmful fire-retardant chemicals, they still meet all fire-safety standards, ensuring you can sleep worry-free. Lastly, their mattress construction is engineered to give you an incredibly comfortable nights' sleep.
Originally founded by an environmental engineer looking for a safe mattress for his grandchild, their message is simple: Since you spend so much of your life right on your mattress, it's incredibly important to have not only a comfortable mattress, but also one that doesn't inundate you with harmful chemicals that could potentially lead to health problems. With a commitment to health, safety, and sustainability, Naturepedic delivers fantastic products. They are part of Advocacy programs like:
To show you how committed they are to their products, Naturepedic offers a fantastic guarantee. You can try a Naturepedic for up to 100 nights and still return it hassle-free for a full refund. They also provide an excellent 25-year limited-warranty on some of their products so you can buy with confidence.