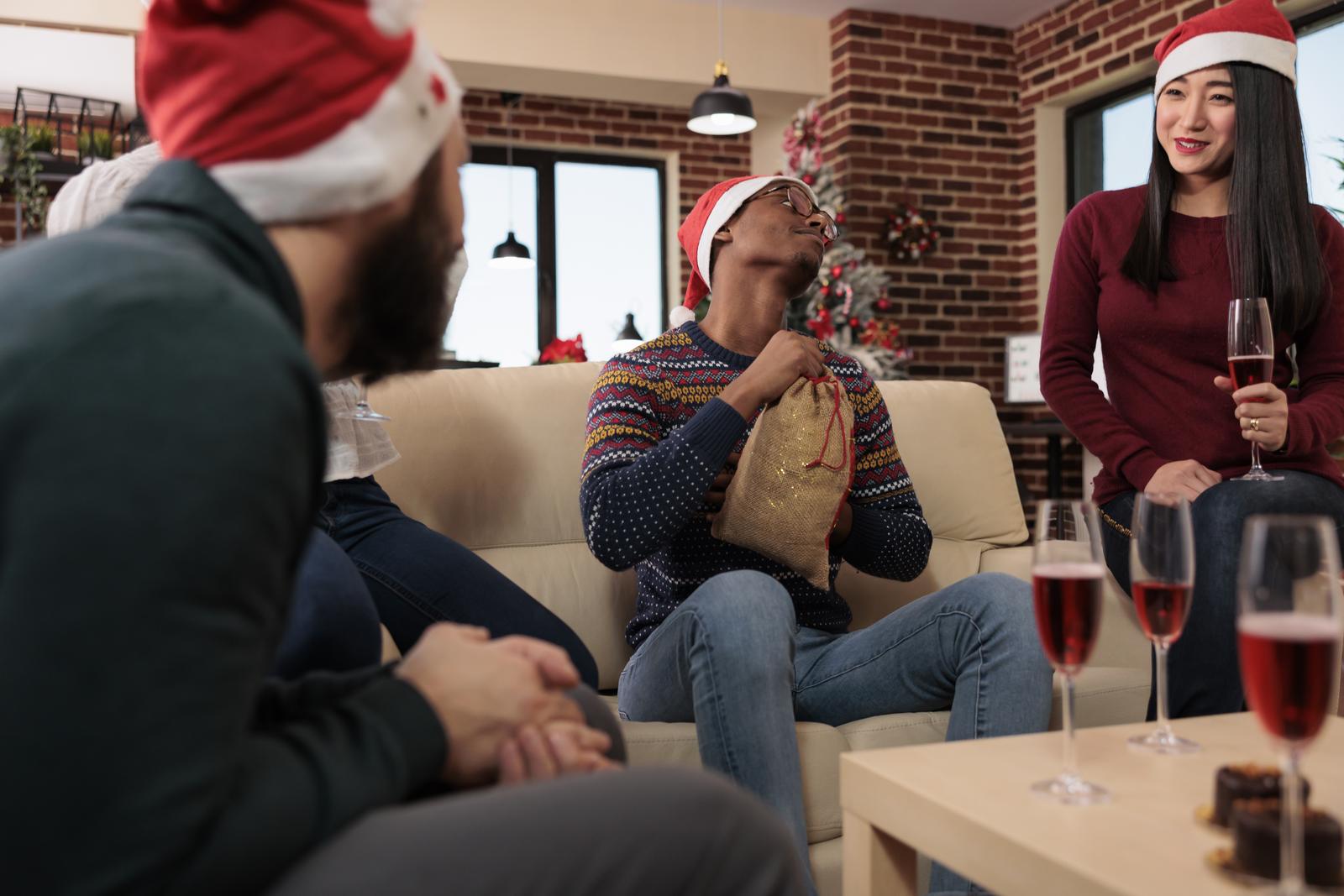 Holiday Gift Guide: 15 Festive and Healthy White Elephant Office Gifts Under $50!
White elephant gift exchanges don't have to be challenging! We've put together 15 festive and healthy while elephant office gifts all for under $50! This season, share gifts that bring joy and wellness to those you work with. 
1. Harth Low Blue Light Personal Reading Lamp
Regular Price: $
14.98
Light up those late-night reading sessions with this lamp, designed to reduce eye strain and ease you into sleep by emitting soothing low blue light. Give the gift of healthier eyes this holiday season.
2.

Earth Harbor Dawn to Dusk Skincare Kit

Regular Price: $
35.00
Treat your coworkers to a spa-like skincare experience with this rejuvenating kit. From dawn to dusk, their skin will glow, boosting both their confidence and self-care routine.
3.

Jack Henry Natural Dry Shampoo Powder

Regular Price: $
30.00
Help them save time and look their best with this all natural dry shampoo powder that fans swear by. Say goodbye to rushed mornings and hello to refreshed hair.
4.

Earth Harbor Citrine Sea Purifying Exfoliation Potion
Regular Price: $
20.00
Revitalize their skin and reveal a youthful glow with this exfoliation potion. It's like a spa day in a jar, acting as a mask and exfoliator for a boost to their complexion and overall confidence.
5.

Earth Harbor Vitamin C Moisture Elixir

Regular Price: $
44.00
Delight them with a moisturized, radiant complexion through this vitamin C moisture elixir. It's more than skincare; it's a boost of self-assurance.
6. RiseWell Fluoride Free Oral Care Bundle
Regular Price: $
38.00
Encourage healthier dental habits and a brighter smile with this fluoride-free oral care bundle. This unique toothpaste features minerals naturally found in the teeth to help strengthen teeth and whiten their smile.
7.

Anima Mundi Happiness Tonic Herbal Blend
Regular Price: $
25.00
Elevate their mood and well-being with this natural herbal tonic blend. A little extra positivity is waiting whenever they need to tap into some extra happiness, naturally.
8.

Anima Mundi Blue Lotus Flower Crafted Tea
Regular Price: $
28.00
Promote relaxation and tranquility with this blue lotus flower crafted tea. Helps relieve stress and tap into intuition.
9.

Anima Mundi Dream Sleep Aid and 3rd Eye Lucid Dreaming Elixir

Regular Price: $
22.00
Enhance their sleep quality and encourage vivid dreams with this elixir. It's a gift that contributes to their mental and emotional wellness.
10.

Wish On A Star Mint Vanilla Essential Oils Holiday Candle
Regular Price: $
16.25
Create a calming atmosphere with this holiday candle infused with mint and vanilla essential oils. Gift them moments of serenity without the dangerous chemicals found in almost all commercial candles.
11. Italian Bergamot Persian Lime Essential Oils Candle

Regular Price: $
21.99
Transport them to an Italian citrus grove with this essential oils candle. It awakens their senses and promotes relaxation while avoiding the dangerous chemicals found in most candles from artificial fragrances and toxins in the wick and wax.
12.

 Purity Flow Coffee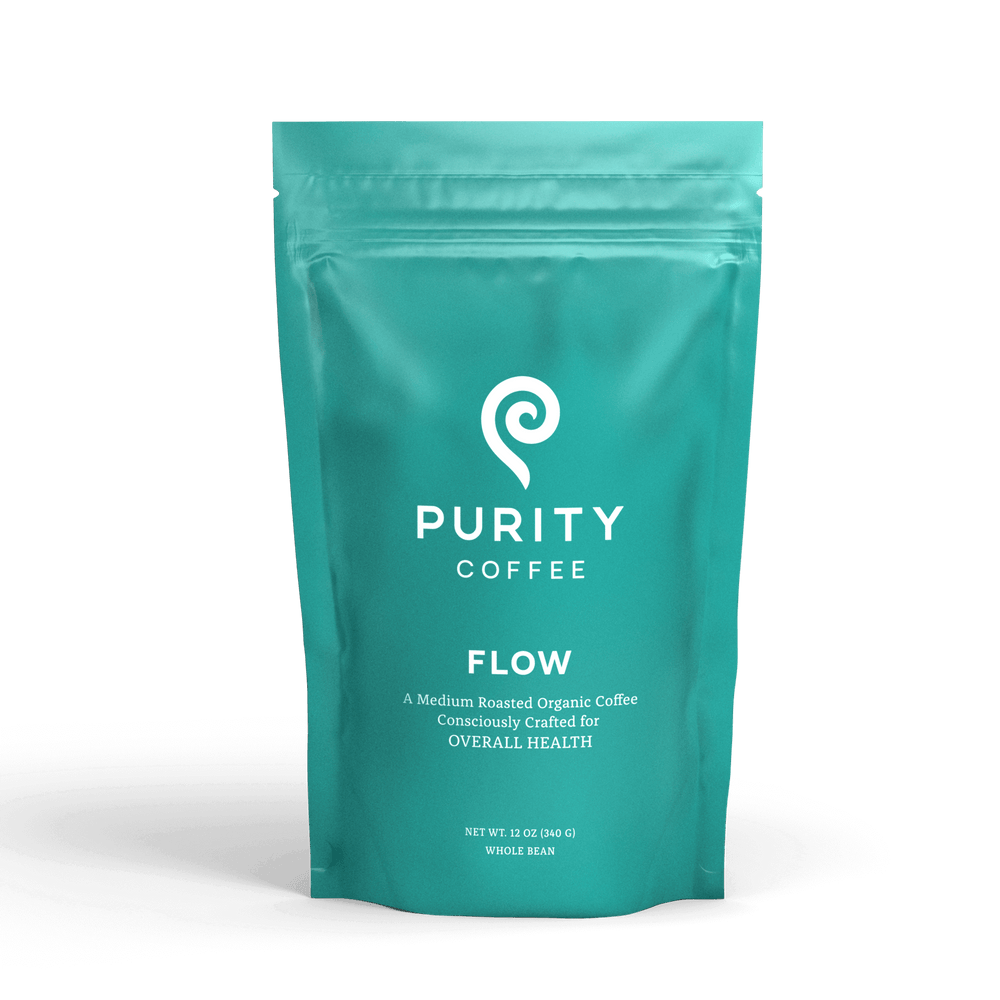 Regular Price: $24.00
Purity's organic medium roast coffee is produced using exceptional quality specialty-grade organic coffee beans, lab tested for purity, high in antioxidants, and specifically formulated to support overall health and wellness. Flavor profile of dark chocolate, roasted nuts and juicy apple-like high notes.
13.

Got Matcha Black Label Organic Ceremonial Grade Matcha
Regular Price: $
33.95
Gift the purity of organic ceremonial grade matcha for a tranquil tea experience that rejuvenates both body and mind with ultrahigh antioxidant levels.  Ultra-pure and ultra potent.
14.

Medify Air Personal Air Purifier

Regular Price: $
59.99
Show your coworkers you care about the air they breathe with this personal air purifier. Helps remove allergens, mold, smoke, bacteria, viruses and more from immediate surroundings. Great on a plane or in other smaller spaces.
15.

Puori CP1 - Pure Collagen Peptides
Regular Price: $
39.99
Revitalize your skin with CP1. As we age, our natural collagen production diminishes, leaving skin less firm. CP1 offers a potent blend of hydrolyzed collagen peptides, easily absorbed by the body..