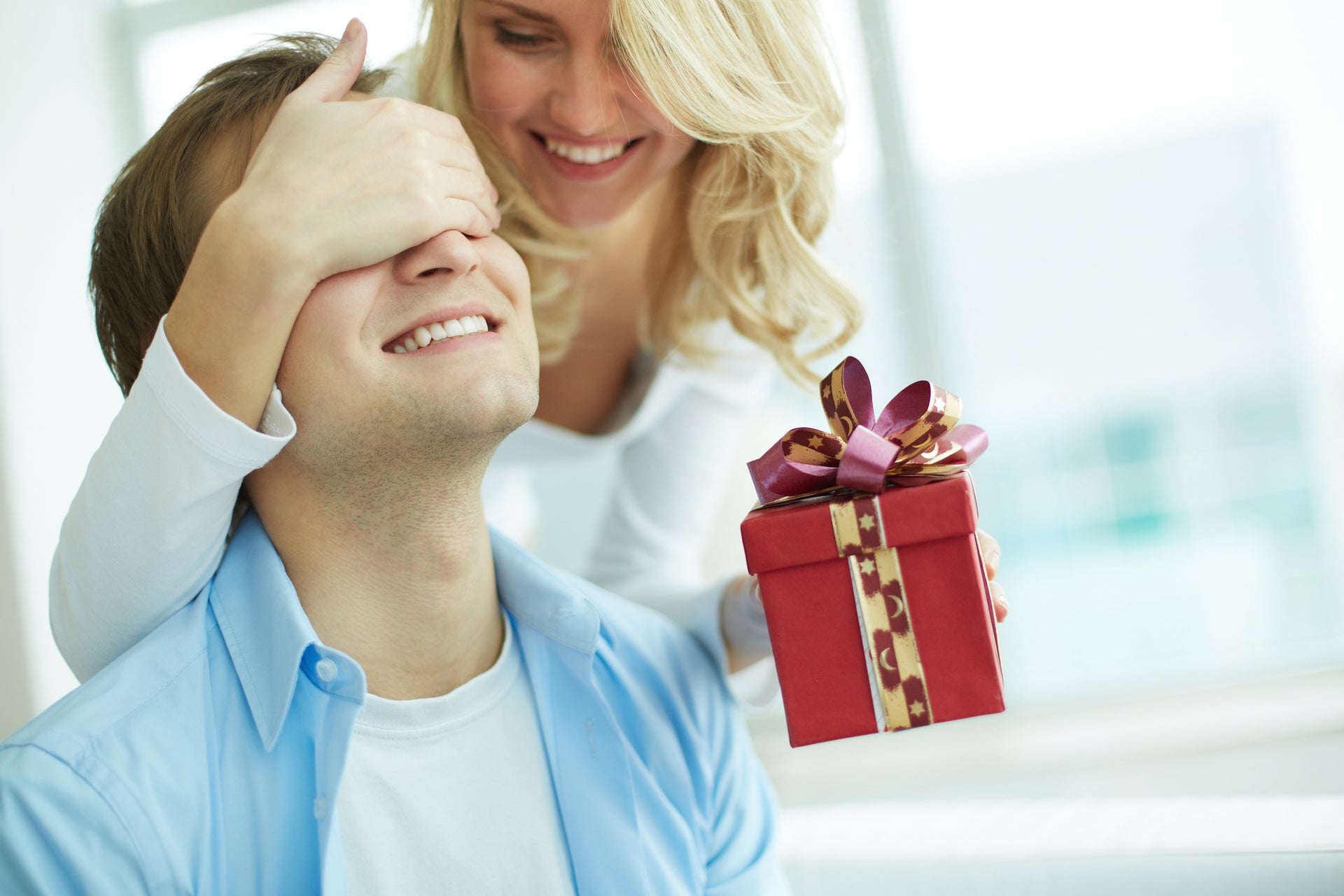 Holiday Gift Guide: 15 Meaningful Gifts for Men
It is time to gift the men in your life with holiday gifts!  Give them gift that they will be excited to try and are good for them.  At Best In Wellness, we will help you show your men that you truly care for them while making them happy and keeping them healthy!  All of these recommendations have been meticulously reviewed to ensure they are free from contaminants, fillers, and harmful chemicals commonly found in alternative wellness products. Your loved ones deserve the best, and that's precisely what you'll find when you shop with us.
Face and Body Care
Treat his hair to the best with Jack Henry Cleanse+ Shampoo. This clean and effective formula leaves hair refreshed and revitalized without the harsh chemicals typically found in hair care products.
Regular Price: $34.00
Shop Jack Henry Cleanse+ Shampoo
Complete the grooming experience with Jack Henry Cleanse+. This natural, ultraclean all-in-one cleanser gently refreshes the face and body, leaving it looking and feeling its best.
Regular Price: $34.00
This product not only styles hair but also provides nourishing antioxidants that stimulate hair growth and fight dandruff + itchy scalp.
Regular Price: $28.00
Shop Jack Henry Hair Styling Clay
Busy men on the go will appreciate the convenience of Jack Henry Dry Shampoo. It revives hair between washes, making it a must-have grooming accessory.
Regular Price: $30.00
The Earth Harbor Dawn to Dusk Kit provides the ultimate ultraclean and nourishing complexion reset! With four core products to cleanse, remoisturize, rebalance and soften the skin, this is the perfect kit for your man.
Regular Price: $35.00
Shop Earth Harbor DAWN TO DUSK Kit
Help him maintain a healthy complexion with Jack Henry Performance Face Moisturizer. This moisturizer provides nourishment without irritating chemicals.
Regular Price: $48.00
Shop Jack Henry Performance Face Moisturizer
Banish tired eyes and dark circles with 100% Pure Coffee Bean Eye Cream. It's the perfect solution for refreshed, youthful-looking eyes.
Regular Price: $16.00
Shop 100% Pure Coffee Bean Eye Cream
Wellness Gifts
Medium roast coffee by Purity is produced using exceptional quality specialty-grade organic coffee beans.  Every batch is lab tested for purity, high in antioxidants, and specifically formulated to support overall health and wellness. Flavor profile: Roasted nuts, dark chocolate, apple-like high notes.
Regular Price: $24
Without question, this Black Label Organic Ceremonial Matcha is the very finest Matcha in the world.  Black Label matcha contains 50-100% more Theanine than most other matcha on the market today with upwards of 4,000mg per serving. Delivers jitter-free energy for 3-6 hours and helps relieve anxiety and stress. Yet, still tastes smooth!  
Regular Price: $33.95
Support a strong, healthy and resilient body with proteins. Protein powder as a dietary supplement can help you reach the recommended daily intake of protein more easily. No Artificial Ingredients. Puori is ultra clean, and every batch is 3rd party tested for contaminants and fillers, ensuring purity and quality.
Regular Price: $97.99
Active athletes and weekend warriors alike need to help their bodies recover.  Gift them RecoveryPro for an effective and efficient way to help them recover while they sleep. This formulation helps to moderate stress and encourage restful sleep while optimizing nighttime muscle recovery. 
Regular Price: $50.00
12. Quicksilver Liposomal Glutathione with Mint 
This liposomal Glutathione is a powerhouse for helping support natural detoxification in the body leading to clearer and brighter skin and better respiratory, liver and immune health. Called the Master Antioxidant for all the organs that use it throughout the body and things it does!  We make our own, but our natural production slows as we age.
Regular Price: $47.50
SHOP QUICKSILVER LIPOSOMAL GLUTATHIONE
Dr G. has put together the seasonal essentials he will be taking to support his immune system in fighting off the cold, flu, and getting run down from stress. This bundle will also support better sleep (a critical step to a healthy immune system).
Regular Price: $141.35
Feel Good Herbs and Supplements
Give the gift of joy with Anima Mundi Happiness Powder. Crafted with care and precision, this powder is designed to uplift spirits and promote a sense of well-being. With each scoop, you're gifting a dose of happiness.
Regular Price: $34.00
Shop Anima Mundi Happiness Powder
Euphoria awaits with Anima Mundi's premium aphrodisiac blend. This elixir can ignite the flames of passion and desire and is crafted to elevate your spirits, infusing every moment with happiness and delight.
Regular Price: $22.00
Help your loved one unwind and de-stress with Anima Mundi's Relax blend. Perfect for achieving a sense of balance, tranquility, and overall well-being in those moments when a little relaxation is needed most. 
Regular Price: $26.00
Thornes Theanine offers a calm focus that many men appreciate. This supplement can support mental clarity and relaxation, making it a valuable addition to their wellness routine.
Regular Price: $61.00
Pain Relief and Infrared Therapy
18. Infrared, Red Light, PEMF Pad
Give the gift of relief with the Infrared, Red Light, PEMF Pad. This innovative device uses pulsed electromagnetic fields to target discomfort and inflammation and promote overall well-being. Also features red light therapy and TENS for fast, lasting pain relief.
Regular Price: $498.00
When it comes to soothing aches and pains, these infrared Healing Pads are a fantastic choice. Their gentle warmth can help ease muscle tension and discomfort.
Regular Price: $198+
Elevate your loved one's relaxation routine with an Thera360 Infrared Sauna. This gift is perfect for those looking to detoxify, lose weight, support heart health and rejuvenate in the comfort of their own home.
Regular Price: $1,197.00
These thoughtful gifts will show that men in your life that you care for them deeply and are invested in their wellbeing and happiness!  Explore great health and beauty items at theswellscore.com.
Happy Holidays from Best In Wellness!